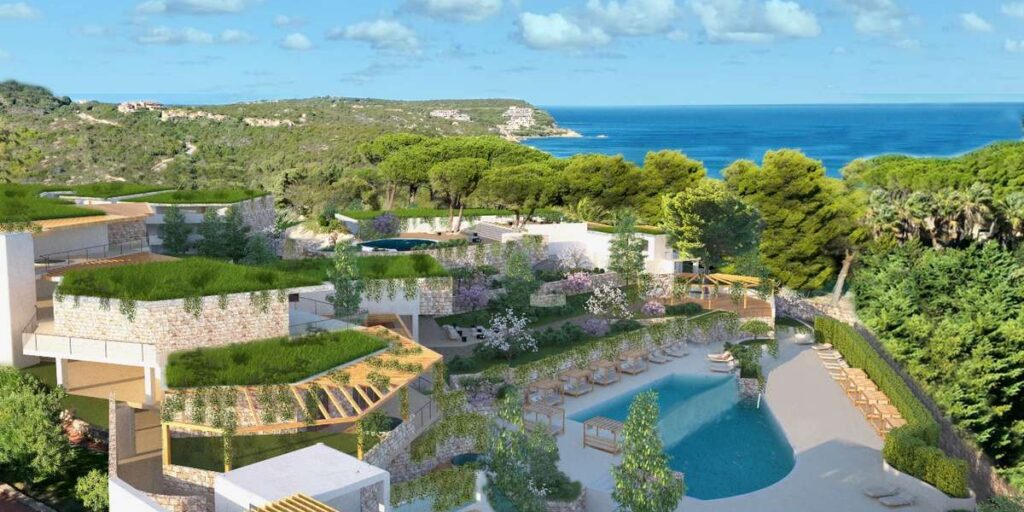 When it comes to luxury hospitality, few brands capture the essence of opulence and exclusivity like Mandarin Oriental. As a leading recruitment agency specializing in the hospitality and foodservice industry, DC Global Talent is thrilled to share the exciting news of Mandarin Oriental's latest venture: the development of a new luxury resort in Sardinia, Italy. This announcement marks a significant milestone for both Mandarin Oriental and the hospitality industry, and we are proud to mention that Mandarin Oriental is one of the prestigious clients we recruit for.
Mandarin Oriental's Enchanting Retreat in Sardinia
Nestled in the heart of Costa Smeralda in the north-east of Sardinia, the Mandarin Oriental, Porto Cervo is set to welcome guests in mid-2026. This upcoming property is the fifth endeavor for Mandarin Oriental in Italy, signaling the brand's commitment to expanding its footprint in this captivating country.
A Tranquil Oasis of Luxury
Mandarin Oriental, Porto Cervo is poised to provide an exquisite blend of accessibility and seclusion. Perched atop a hillside overlooking the Gulf of Pevero, the resort is cocooned by lush forests, offering guests a haven of tranquility. A 350-meter picturesque trail leads to a private beach, providing an exclusive connection to the pristine coastline.
A Collaboration of Excellence
The resort's development is a collaboration between Mandarin Oriental and Gruppo Statuto, a renowned Italian real estate group known for its expertise in crafting exceptional hospitality projects. Gruppo Statuto's track record includes the remarkable Mandarin Oriental, Milan. The synergistic partnership between these industry leaders guarantees an unparalleled hotel experience in one of Italy's most sought-after destinations.
A Tapestry of Luxury
Mandarin Oriental, Porto Cervo will house 83 exquisitely designed rooms and suites, each promising comfort and breathtaking views. Culinary enthusiasts will delight in the offerings of five distinctive restaurants and bars, while the spa promises to deliver Mandarin Oriental's award-winning wellness experiences in a serene sanctuary. Fitness aficionados can stay active in the state-of-the-art fitness center, and those seeking relaxation can unwind in the spacious indoor and outdoor pools nestled amidst lush gardens. Additionally, an exclusive Beach Club on the pristine Porto Paglia beach invites guests to rejuvenate and bask in the coastal charm.
Italian Elegance and Beyond
The resort's prime location offers proximity to the luxury boutiques, galleries, and restaurants of Porto Cervo while being just a 30-minute journey from Olbia airport. The presence of Porto Cervo Marina, famed for its Yacht Club and international regattas, along with secluded coves and crystalline waters, paints a picture of the ultimate Italian escape.
Opportunities Abound
As a recruitment agency dedicated to the hospitality and foodservice industry, DC Global Talent recognizes the significance of Mandarin Oriental's expansion. This exciting development not only highlights the brand's commitment to delivering unmatched luxury experiences but also presents a host of opportunities for talented individuals seeking to make their mark in the world of hospitality.
At DC Global Talent, we take pride in being associated with prestigious brands like Mandarin Oriental. Our commitment to connecting exceptional talent with outstanding opportunities remains unwavering. We look forward to witnessing the grand unveiling of Mandarin Oriental, Porto Cervo and the incredible experiences it will offer to discerning travelers from around the world.