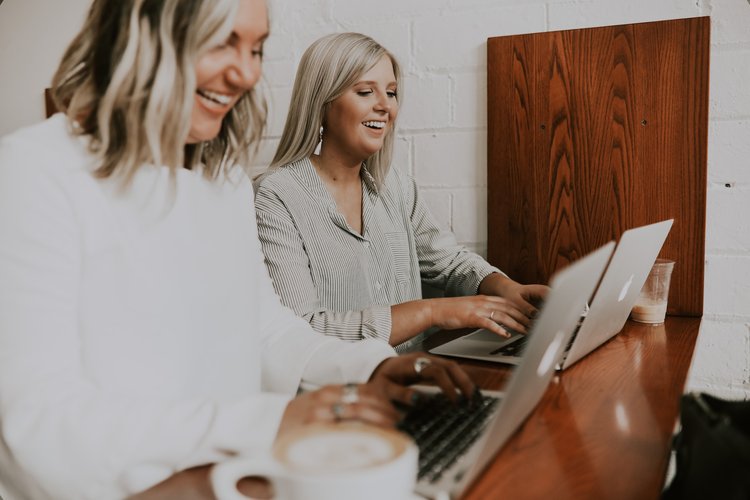 Why you should be networking?
Simply put, networking means building connections with other professionals. Networking should always be beneficial to both parties. The reasons why networking is important to include a better reputation, increased visibility, a stronger support network, improved business growth, and more impactful connections
But the question of who you network with and their relevance to your career matters more. This way, you don't have to network with everyone. Rather, first study how you can contribute to their success, in addition to how you stand to benefit from their knowledge.
An avenue to exchange ideas
You can never tell how much you know unless you listen to other people. The reservoir of information or ideas you have accumulated throughout time is mostly responsible for your work success. When networks are formed, it encourages the exchange of ideas in order to maintain long-term partnerships and mutual trust. Receiving ideas may aid you both at work and outside of work, as well as instilling ideal habits that will benefit your career.
It makes you noticeable
Individuals seeking notoriety for business, politics, or even stardom rely heavily on networking. People immediately recognise individuals who are more capable of making them important. When you stand out in both your knowledge and the services you provide, it opens the door to collaboration, which in turn builds a career. Many professionals have learned how to strengthen their networking skills and increase awareness for various partners and clients in their job path.
Avenue for newer opportunities
When others begin to take notice of you, it opens the door to new chances. Individuals in business and careers who have networked throughout time have been able to expand with little effort due to the channel of additional prospects offered to them through networking. Meeting the ideal clientele or even people who are superior to your job path might be a stepping stone that changes your life for the better.
Reassessing your qualification
One thing is networking. But being able to use it is another matter. You may believe that your present level in your field is the most you may possibly reach. But have you ever looked into the many stages of your chosen job and how other individuals in comparable situations got to where they are now? But let's be honest: appreciating certificates is fine, but the path to that level is only possible if you have a strong network and solid relationships with people.
Improves your creative intellect
Aspirations and remarkable ideas are frequently shaped by the external conditions in which we find ourselves. Contacts we have made with other people over time have considerably boosted our intellectual abilities in many vocations. A casual contact with one person may convert a year's worth of study into a breakthrough. Like-minded people who have been allowed to communicate ideas have sharpened their brains, allowing them to advance in their careers and release their creative potential.
Support from high profiles individuals
Everyone has encountered certain difficulties in their professional advancement. This might be due to a shortage of materials or even a lack of financial assistance. However, strong networking with high-profile persons from the same professional path might provide as support whenever an unforeseen incident occurs. These high-profile persons can assist you in efficiently managing your issues by providing guidance or connecting you to the appropriate financial support.
Growth in status
Depending on how you focus on your networking path, developing your career standing might be a long-term effort. Top professional persons who are where they are now are a result of their networking status. Your progress is heavily influenced by the contacts you maintain. They have a significant impact on your advancement and pave the path for improved prospects in your profession. Your relationships are quite effective.
Growth in self-confidence
Networking is a critical tool for advancement in a fruitful job. Networking provides training and certification, which boosts self-confidence and self-esteem. The self-confidence you've developed through time might help you stand out when you connect with like-minded people in your work. This also provides you with the opportunity to shine during employment interview sessions. As a result, the more efficiently you network, the more self-confidence you will develop over time.
Develop long-lasting relationships
If networking is a two-way street, then having the correct networking channel may help you advance your career. Though networking is not a quick and easy way to establish a long-term connection. However, making it a two-way process of giving and taking might pave the path for a stronger relationship. People who have made networking their main focus have been able to establish jobs that are related to their aims.