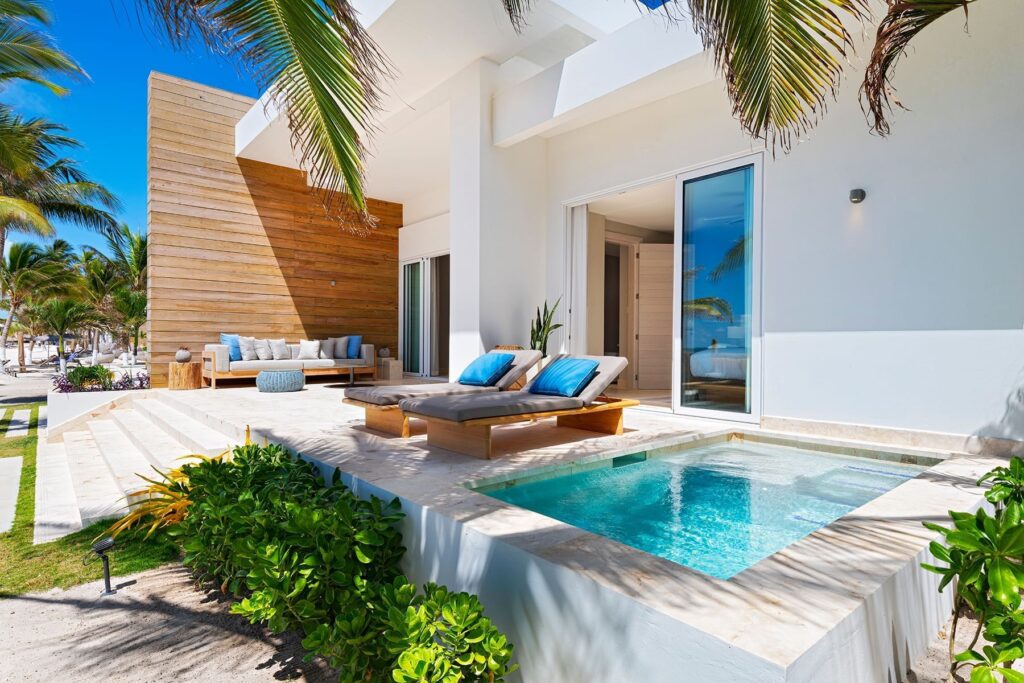 Client Service: 2023
Company: Alaia
Location: Belize
Service: Recruitment
About: 
Introducing the inaugural Marriott property in the nation, Alaia Belize sets the stage for a seamless convergence of upscale luxury amenities with the relaxed and authentically Caribbean lifestyle. Guests are treated to an exclusive array of offerings, encompassing a curated boutique, an enticing wine club, an indulgent full-service spa, an enticing selection of six distinctive restaurants, four inviting bars, and three refreshing pools. Among these, a crowning jewel shines: Belize's very first suspended rooftop pool and lounge, affording breathtaking 360-degree panoramas.
From the contemporary Vista Studios and Suites nestled at the heart of the resort to the intimate Reef House Suites that offer seclusion and a family-friendly ambiance, and onward to the expansive three-bedroom Beachfront Villas boasting private plunge pools, Alaia Belize presents an array of accommodations to cater to every taste and preference. Elegance and relaxation are seamlessly intertwined in a resort where each guest's individual desires and dreams are both honoured and fulfilled.
How we helped:
Alaia Belize reached out to DC Global Talent seeking assistance in recruiting an Executive Chef for their exquisite property. The Executive Chef would play a pivotal role in the culinary excellence of the resort. The responsibilities of the role encompassed attracting and retaining skilled staff, fostering a collaborative environment with team members, enhancing staff productivity, and seamlessly stepping in during team members' absences. The Executive Chef would be instrumental in training staff on innovative recipes, cooking techniques, and equipment, as well as overseeing food preparation carried out by cooks.
Moreover, this role included supervising the procurement of food supplies, crafting special dishes, and overseeing the comprehensive operations of the kitchen during dinner service. The ultimate goal was to ensure the delivery of high-quality, cost-effective dishes in a timely manner. Ideal candidates would possess a creative culinary approach, a strong focus on exceptional service, and a composed and level-headed demeanour. By partnering with DC Global Talent, Alaia Belize aimed to secure an Executive Chef who could seamlessly align with their vision and contribute to their culinary success.
We provided:
– 5 Shortlisted Candidates
– 1 Successful Hire
– 15 Days to Fill