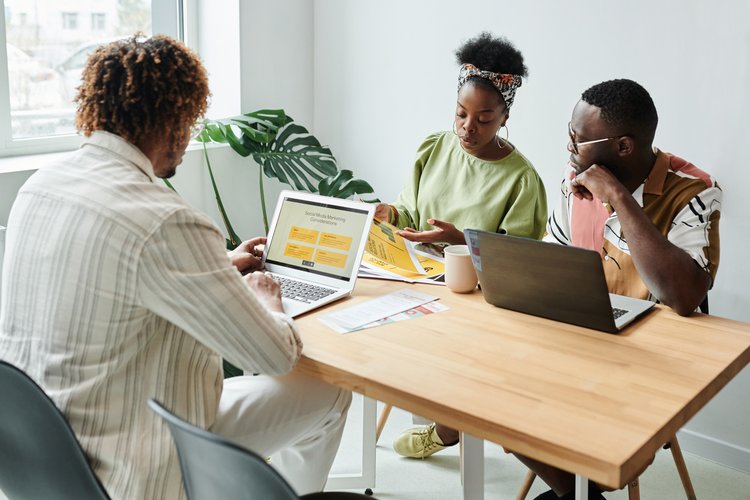 It may be challenging to know where to begin when it's been a while since you updated your resume. What qualifications and achievements ought you to list for the positions you're interested in? What fresh guidelines and trends should you be following for resumes? And really, one or two pages?
Don't put everything on there.
Not every job experience you've ever had should be listed on your resume. Consider your resume as a marketing tool rather than a detailed account of your professional experience that will convince employers that you are the best candidate. Even if it means leaving out some of your experience, you should only highlight the achievements and talents that are most pertinent to the position you are applying for on each resume you send out.
2. Put the best stuff "above the fold"
"Above the fold" is a term used in marketing to describe what appears on the front half of a folded newspaper (or, in the digital era, before you scroll down on a webpage), but in reality, it relates to your initial impression of a document. In resume lingo, this means that the top third of your resume should clearly display your best experiences and achievements. The hiring manager will first glance at this section, which will act as a hook to entice readers to continue reading.
3. Keep it chronological
The traditional reverse chronological structure, where your most recent experiences are mentioned first, is still your best option. There are many other formats you can use to arrange the material on your resume, such as the functional resume or combo resume. Skip the skills based resume unless it is definitely important for your situation; otherwise, hiring managers may question what you are trying to hide.
4. Keep it to a page
The two- (or more!) page resume is a contentious issue, but the fact remains that you should maintain the information on this one page in order to force yourself to be concise. If your experience, education, and credentials are actually sufficient to merit being highlighted on more than one page of your resume, then go for it. But what if you could convey the same message in less room?
5. Ditch the objective statement
Only when making a significant career transition and needing to explain right away why your experience doesn't match the position you're applying for does an objective section make sense. In all other situations? To save space and concentrate on making the rest of your resume stand out, you can either decide whether a summary statement is appropriate for you or simply omit it altogether.