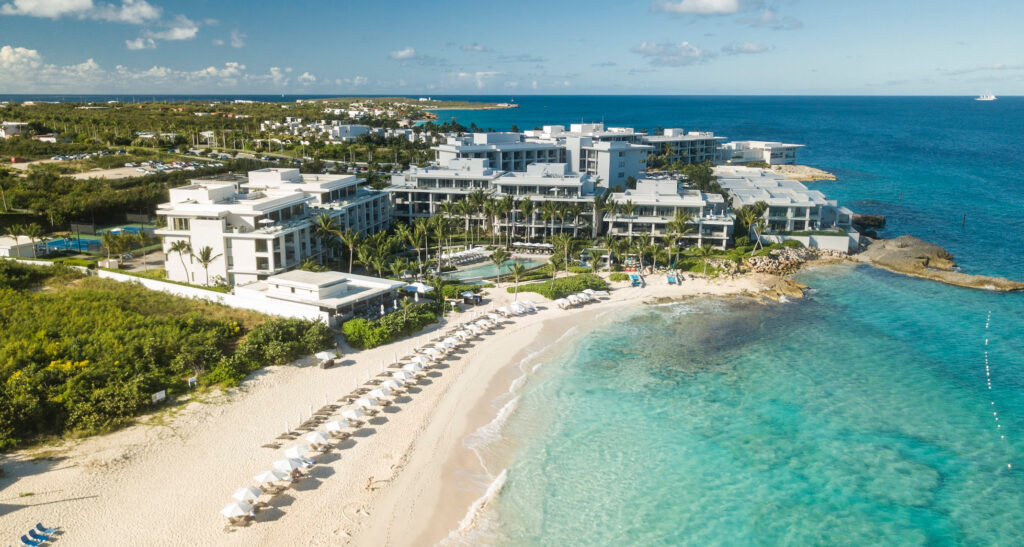 Are you craving an unforgettable escape to a paradise where the sun never sets on your vacation dreams? Look no further than Four Seasons Resort and Residences Anguilla, a cherished client of DC Global Talent, where luxury meets adventure in the heart of the Caribbean. Whether you're seeking a short weekend getaway, a rejuvenating spring break, or a magical holiday retreat, this tropical haven promises year-round warmth and a plethora of activities to keep your spirit soaring. Join us as we delve into the captivating world of Four Seasons Anguilla and explore why it's the ultimate destination for your next travel escapade.
Embrace the Beat of Anguilla's Summer Festival, a Carnival Like No Other
Picture yourself immersed in the vibrant energy of Anguilla's Summer Festival, also known as Carnival, hosted by our esteemed client, Four Seasons Resort and Residences Anguilla. From late July to mid-August, the island comes alive with a ten-day celebration that honors Caribbean emancipation and showcases the rich cultural tapestry of the region. Be prepared to be swept away by a dazzling array of festivities, including boat races, extravagant costumes, spirited parades, pulsating parties, and live music that will make your heart dance to its rhythm. The crown jewels of this event are the August Monday and J'ouvert celebrations, where carnival enthusiasts can revel alongside talented artists and musicians, creating memories that will last a lifetime.
Game, Set, Match: The Anguilla Cup Tennis Extravaganza
For tennis aficionados, the month of November brings the highly anticipated Anguilla Cup, a week-long tennis extravaganza hosted at Four Seasons Resort and Residences Anguilla. This event draws international pros, junior and senior championship events, and even a tennis camp, offering an unparalleled experience for sports lovers. Guests can test their skills on three top-notch tennis courts equipped with expert gear. Private lessons with none other than Allan Hodge Richardson, the COO of the Anguilla Tennis Academy and a tennis prodigy himself, promise to elevate your game to new heights.
Uncover the Natural Treasures of Anguilla
Beyond the luxurious amenities of the resort lies a world of natural wonders waiting to be explored. Ascend to Crocus Hill, the highest point on the island, and soak in breathtaking panoramic ocean vistas that stretch as far as the eye can see. Sandy Ground Beach offers a tranquil escape with its crystal-clear waters and the intriguing Pamead shipwreck, a testament to the island's rich maritime history. Embark on a day trip to Prickly Pear Cay, where turquoise waters invite you to swim, snorkel, and comb the shoreline for precious shells. Venture into the heart of Anguilla's tropical paradise, exploring ancient limestone cliffs and caves, including the awe-inspiring Anguilla Arch – a testament to the Earth's artistic prowess.
Water Adventures Galore
Sailing has been ingrained in Anguilla's heritage for centuries, and you can embrace this seafaring tradition by partaking in a variety of water activities. From Easter Monday to Anguilla Independence Day and throughout the August Festival, the island hosts thrilling races that will leave you breathless. For those seeking a more leisurely aquatic experience, Four Seasons Resort and Residences Anguilla offers an abundance of water-based excursions. Glide over the calm Caribbean waters in a glass-bottom kayak, embark on exhilarating boat tours, paddle your way to serenity, or take kitesurfing lessons that promise to leave you exhilarated and empowered.
Indulge in Unparalleled Luxury and Rejuvenation
After a day of exploration and adventure, pamper yourself with a touch of indulgence at the resort's lavish spa, a hallmark of the Four Seasons experience. Immerse yourself in a world of relaxation and rejuvenation as you choose from an array of wellness offerings, including massages and body treatments like the Rose Radiance Body Treatment by 111SKIN Clinic. Let your cares melt away as expert therapists tend to your every need, leaving you feeling refreshed, revitalized, and ready to take on the world.
In Conclusion
Four Seasons Resort and Residences Anguilla, a valued client of DC Global Talent, beckons with open arms, promising a year-round haven of warmth, adventure, and luxury. From the electrifying rhythms of Anguilla's Summer Festival to the graceful elegance of the Anguilla Cup, the island offers an enticing blend of culture, sports, and relaxation. Whether you're an adrenaline junkie seeking thrilling water adventures or a connoisseur of tranquilly yearning for serene beachside moments, this Caribbean gem has something for everyone. Make your travel dreams come true and let Four Seasons Anguilla be the canvas upon which you paint your next unforgettable journey. Your perfect year-round escape awaits; seize it with both hands!