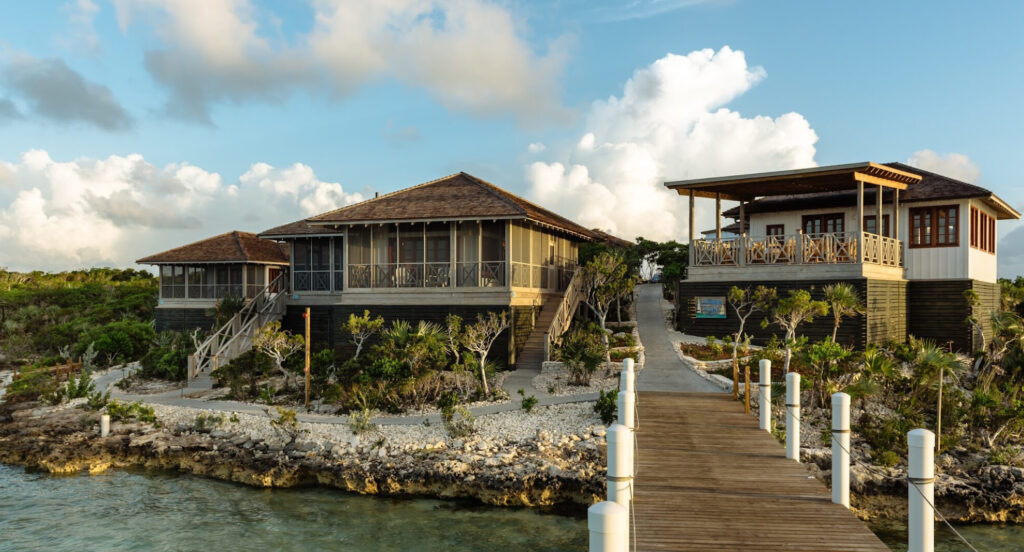 Client Service: 2023
Company: Kahari Resorts
Location: Exuma, Bahamas
Service: Recruitment
About:
Nestled in an exclusive and tranquil sanctuary, Kahari Resort presents an ideal haven from which to embark on a journey through the enchanting cays of Exuma, immersing yourself in their timeless traditions and untamed magnificence. Enveloped by pristine, shimmering turquoise waters and verdant, untouched landscapes, Kahari Resort boasts bespoke bungalows that draw inspiration from the opulent staterooms of classic yachts. Unwind upon our distinctive sandy promontory or traverse between secluded beaches, each more secluded than the last. Embark on explorations of hiking trails, embark on underwater adventures while snorkeling our vibrant reef, or partake in the local charms found in the nearby town of Georgetown. This sanctuary extends a warm invitation to intrepid souls seeking to embrace the spirit of adventure.
How we helped:
Kahari Resort engaged D.C. Global Talent Inc to address their requirement for an accomplished Executive Chef, aimed at enhancing the gastronomic journey for their discerning guests. Their quest was for an individual adept in diverse global cuisines and boasting a background in Michelin-starred establishments. However, Kahari encountered difficulties in enticing well-suited candidates due to the secluded nature of their island location.
We provided:
– 6 Company Submissions
– 2 Shortlisted Candidates
– 1 Successful Hire
– 20 Days to fill
I am writing this recommendation to express my utmost satisfaction with Daniela Ricalis and her recruiting agency. Daniela recently assisted our company in finding candidates for an international position, and I must say that the entire process was flawless and conducted with the highest level of professionalism. From the moment we engaged with Daniela's team, it was evident that they were dedicated to understanding our specific needs and requirements. Their attention to detail and thoroughness in vetting candidates was truly impressive. Each candidate presented to us was well-fitted for the position, and their profiles were meticulously prepared, showcasing their relevant skills and experience. What truly stood out about Daniela was her intuition and proactive approach to recruitment. She took the time to understand our company culture and the nuances of the role we were looking to fill. This understanding enabled her to go beyond simply matching skills on paper and identify candidates who would seamlessly fit into our organization. Daniela's ability to anticipate our needs and provide us with a pool of exceptional candidates was invaluable. Throughout the entire process, Daniela maintained excellent communication and provided regular updates. Her responsiveness and willingness to address any concerns or questions promptly were greatly appreciated. She was a pleasure to work with, and her professionalism and dedication were evident at every stage of the recruitment process. Given the exceptional experience we had working with Daniela and her team, I would wholeheartedly recommend her recruiting agency to any organization seeking a highly professional and effective recruitment partner. We are extremely satisfied with the outcome of our collaboration, and I can confidently say that we will be using her services again in the future. Thank you, Daniela, for your outstanding work and for exceeding our expectations. Your commitment to excellence and your ability to deliver exceptional candidates have undoubtedly made a significant impact on our organization. We look forward to working with you again soon.