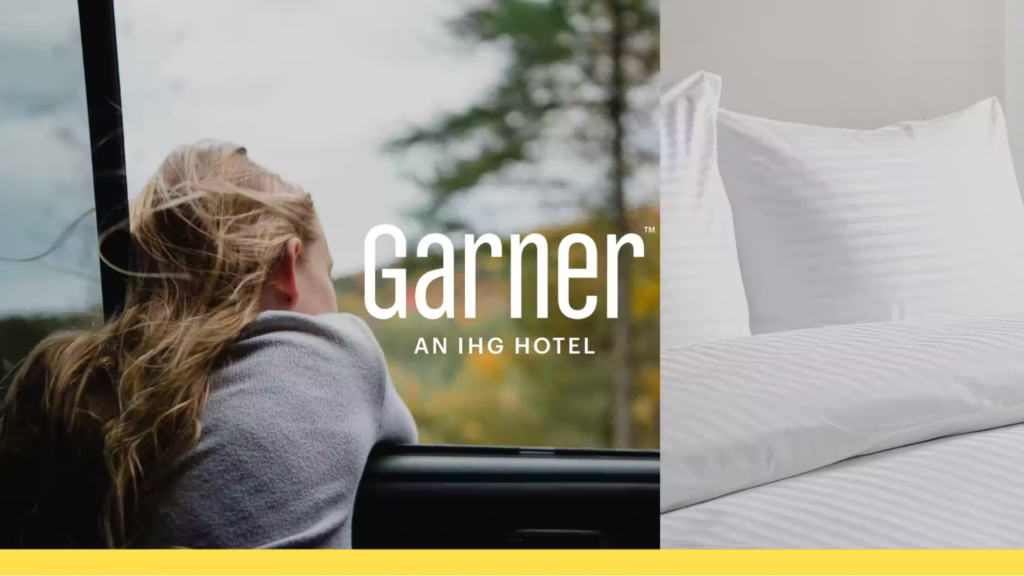 In a significant stride towards redefining the midscale hotel experience, IHG Hotels & Resorts proudly unveils its latest addition, Garner™ – an IHG Hotel. As a global leader in the hospitality industry, IHG's new midscale conversion brand is poised to revolutionize the concept of value-driven stays without compromising quality. Garner promises a refreshing approach to accommodations, aiming to become the preferred choice for both value-seeking travelers and property owners eyeing optimal returns in the midscale market.
A Refreshing Stay Experience:
Designed to provide 'easy-going stays that get you on your way,' Garner focuses on offering a relaxed and reliable experience to travelers of all ages. With an emphasis on exceptional value, this brand promises an affordable price point combined with guest-centric offerings that include convenient locations, restful sleep, and a delightful, complimentary hot breakfast—a unique proposition in the current market landscape.
IHG's Commitment to Excellence:
Elie Maalouf, Chief Executive Officer of IHG Hotels & Resorts, emphasizes that Garner signifies a dynamic advancement in the brand portfolio, catering to the desires of both property owners and guests within the midscale sector. This launch is underpinned by IHG's globally renowned scale, advanced technology platforms, and the success of its IHG One Rewards program. The brand has already received an overwhelming response, with over 100 definitive expressions of interest, affirming the brand's potential and appeal in the market.
Tailored to Owners' Needs:
Garner's inception was rooted in the feedback and insights of numerous property owners seeking a high-quality conversion brand at a more accessible price point. Garner answers their call, delivering not only access to IHG's robust global sales network and distribution systems but also a flexible conversion approach. IHG works collaboratively with property owners to evaluate renovation requirements while maintaining the brand's defining features and experiences.
Delivering What's Expected Differently:
Jen Gribble, Senior Vice President of Global Marketing for Mainstream Brands at IHG Hotels & Resorts, highlights Garner's distinct approach to delivering an expected experience with a refreshing twist. The brand aims to offer a great night's sleep, comfortable spaces, and a delectable breakfast, all presented in a warm and approachable style that appeals to all types of guests.
Noteworthy Brand Features:
Garner promises several distinctive features and experiences that set it apart:
Personalized Stays:

A friendly front desk team available around the clock, thoughtfully designed lobbies, and IHG Digital Check-in for swift arrivals.

Nourishing Offerings:

From complimentary flavor-infused water to all-day snacks in the Garner Shop and a 'Make It Yours' hot breakfast with customizable options.

Unique Character:

While each Garner hotel boasts its own character, it shares a commitment to consistent, top-notch service, flexible lobby designs, and pet-friendly touches.
Expanding Horizons:
Garner joins IHG's upper midscale segment, complementing established brands like Holiday Inn Express and Holiday Inn. Positioned at a lower conversion cost per key than Holiday Inn Express, Garner is set to franchise in the US in early September, with the first properties opening by the end of 2023. IHG envisions the brand expanding globally, targeting over 500 hotels in the next 10 years and a remarkable 1,000 hotels in the next 20 years in the US alone.
As the hospitality landscape evolves, IHG Hotels & Resorts remains committed to redefining hospitality experiences. Garner™ – an IHG Hotel emerges as a beacon of transformation within the midscale sector, symbolizing the perfect blend of value, quality, and tailored experiences. Stay tuned as Garner prepares to make its mark on the hospitality world, introducing a refreshing narrative to midscale accommodations.