In a world that seems to spin faster each day, the need for a reset, a moment of revitalization, and an escape from the ordinary has never been more crucial. The past year has left us yearning for new experiences, and what better way to achieve that than by exploring some of the world's top spas? Beyond just luxurious treatments, these havens offer a unique blend of regional character, local traditions, and breathtaking environments. Join us on a journey to discover the best spa experiences around the globe, where tranquility meets innovation.
Aman Spa at Amangiri – Antelope Canyon, Utah:
Nestled in the heart of Antelope Canyon in Utah, Amangiri's Aman Spa is legendary for a reason. Life here revolves around a magnificent pool carved into a cliff face, creating a seamless connection between the resort and its natural surroundings. Limestone pavilions provide a cool refuge, and the spa, with its overwater sauna pavilion and modern treatment pagoda, offers unrivaled treatments in a truly magical setting.
For those drawn to the hot springs lifestyle, Austria's Aqua Dome is a holistic haven. Surrounded by the stunning Alps, this spa boasts both indoor and outdoor pools and saunas. The glass domes add a touch of world-class elegance, creating an environment where relaxation knows no bounds.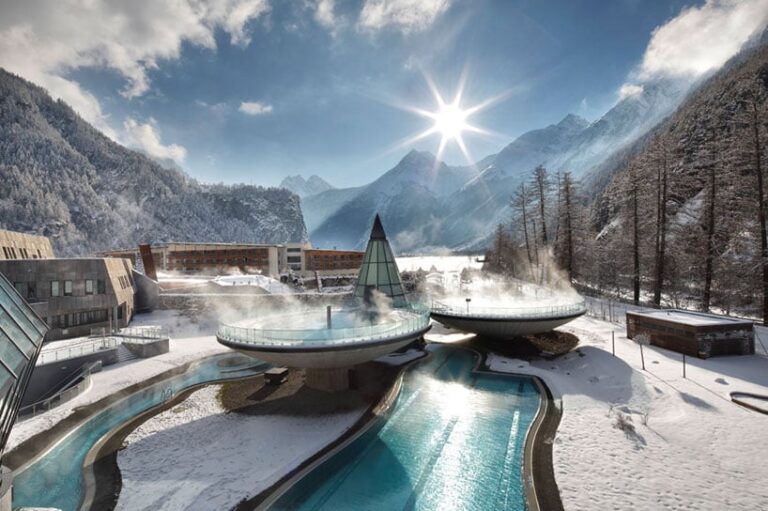 Chablé Spa at Chablé Yucatán – Merida, Mexico:
Chablé Yucatán in Merida, Mexico, is a refuge surrounded by tropical gardens, and its spa is a true masterpiece. Inspired by the natural world, Chablé Spa exudes tranquility and regeneration, centered around a natural cenote. It successfully blends traditional mysticism with modern approaches, offering a genuine reset for those seeking to unwind and refresh.
Six Senses Douro Valley – Samodes, Lamego, Portugal:
Perched above the enchanting Duoro Valley, Six Senses Douro Valley in Portugal promises to awaken all your senses. With a 23,000-square-foot spa located near a wine library and patio, indoor pools, vineyard views, and organic cuisine, this destination ensures you'll leave feeling completely revitalized.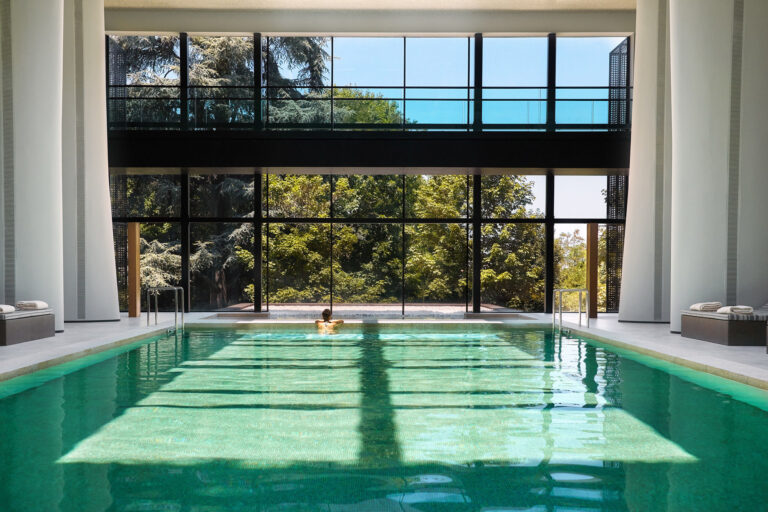 Spa at Malliouhana Resort, Auberge Resorts Collection – Anguilla:
Perched above a coastal cliff in enchanting Anguilla, the recently opened Malliouhana Resort's spa offers vast treatment rooms, a private infinity pool with Caribbean views, and a top-notch fitness training facility. The white and sky blue color palettes evoke tropical vibes, providing the perfect backdrop for relaxation.
THE WELL at Hacienda AltaGracia, Auberge Resorts Collection – Pérez Zeledón, Costa Rica:
Debuting next month at Hacienda AltaGracia in Costa Rica, THE WELL promises unparalleled innovation. With East-meets-West healing methods, expert-driven health coaching, and holistic treatments, this spa marks the acclaimed wellness brand's first international venture. Overlooking undulating hills and a canopy of trees, the Casa de Agua, a greenhouse-style pool and therapy area, adds a touch of nature to your wellness journey.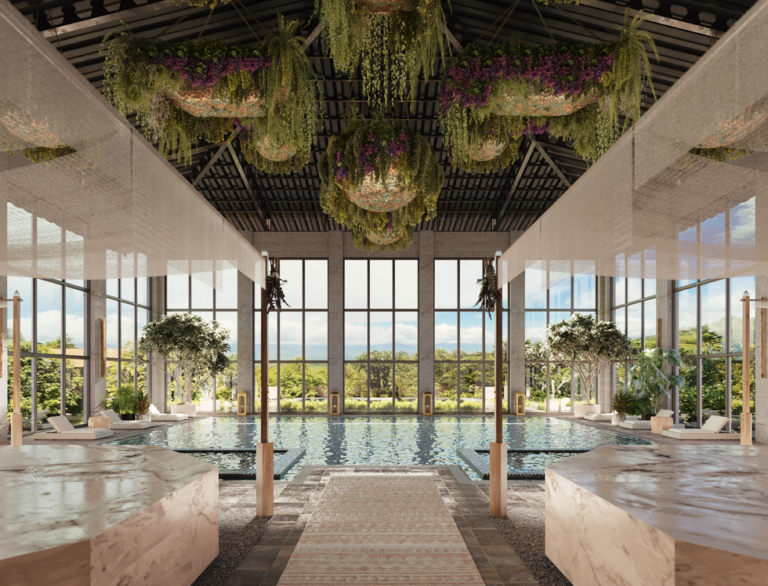 The Valmont Spa at The Carlyle, A Rosewood Hotel – New York City:
In the city that never sleeps, The Valmont Spa at The Carlyle, A Rosewood Hotel, stands as a beacon of soothing luxury. Partnering with Swiss skincare brand Valmont, this spa, located on the third level of the renowned property, offers therapies exclusively adapted to The Carlyle, reflecting Valmont's results-driven skincare approach.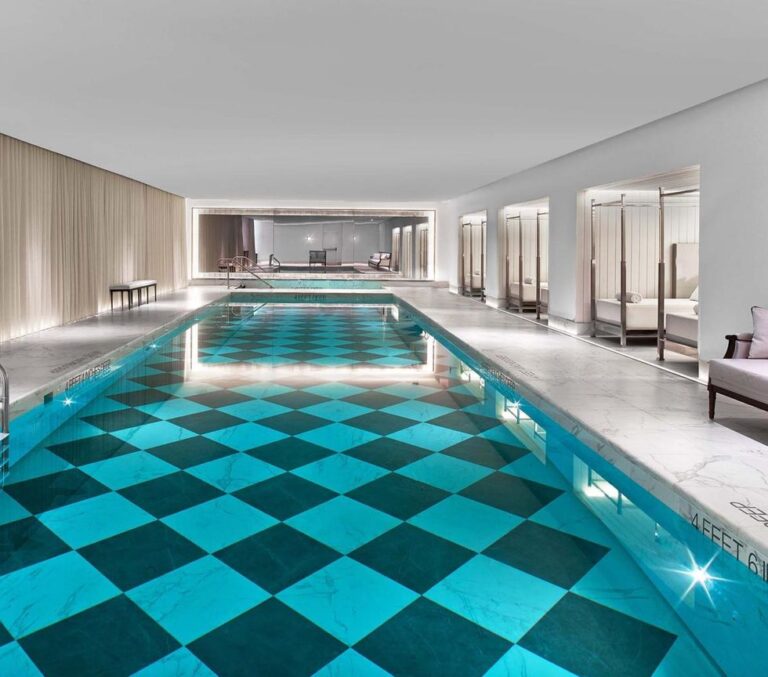 Willowbrook Spa at The Lake House on Canandaigua – New York's Finger Lakes:
In the serene landscapes of New York's Finger Lakes, The Lake House on Canandaigua boasts the Willowbrook Spa, featuring iconic water-view barrel saunas overlooking Canandaigua Lake. This newcomer to the hotel sector has quickly become a health destination, offering a sleek and design-forward aesthetic.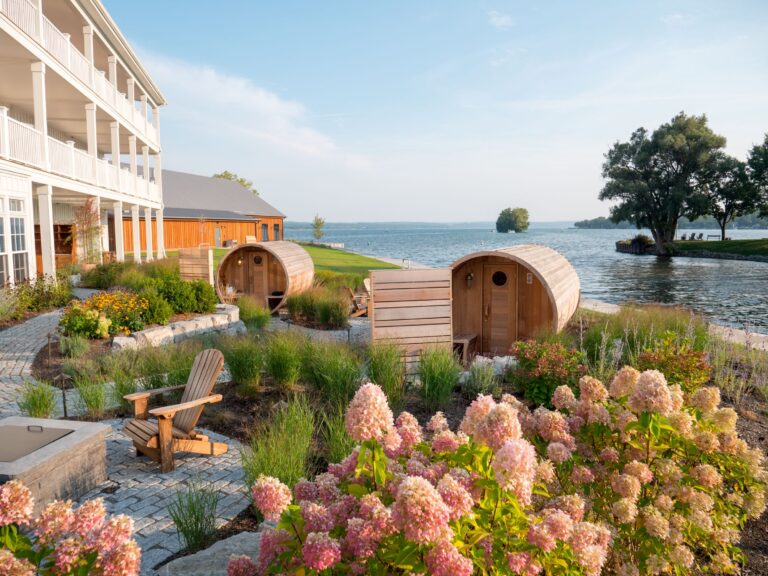 As we navigate the demands of our fast-paced lives, these spa experiences beckon us to slow down, reset, and savor the beauty of the world. From the breathtaking landscapes of Utah to the tranquil shores of Anguilla, each destination offers a unique blend of luxury and authenticity. So, the next time you yearn for an escape, consider these havens—where rejuvenation knows no bounds and relaxation becomes an art form.