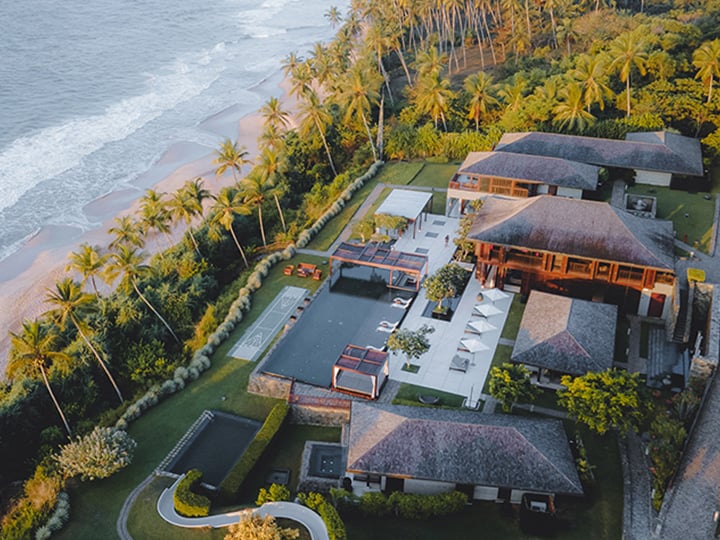 Client Service: 2023
Company: ÀNI Private Resorts
Location: Dominican Republic
Service: Recruitment
About: 
Nestled on its very own private peninsula, ÀNI Dominican Republic invites only you and your chosen companions to bask in the magnificence of this extraordinary setting on the lush north coast of the island. Boasting a commanding 270-degree view of the Atlantic Ocean, this retreat cradled by the bay is nothing short of spectacular. Comprising the stunning Villa Larimar, which greets you with sunrise vistas, and the captivating Villa Amber, complete with its own man-made beach and a meandering path to the ocean, this Caribbean haven offers an enchanting escape.
Radiating opulence, ÀNI Dominican Republic can graciously accommodate up to 28 cherished guests. A devoted team of over 30 dedicated staff members is meticulously orchestrated to finesse every aspect of your comprehensive, all-inclusive experience. Amid this paradise, you'll find an unparalleled sanctuary where every detail is meticulously attended to, ensuring your stay is nothing short of exceptional.
How we helped:
ÀNI Private Resorts sought the expertise of DC Global Talent to assist in their pursuit of recruiting a General Manager for their prestigious luxury private resort situated in the Dominican Republic. Recognizing the pivotal role a General Manager plays in orchestrating and maintaining the resort's exceptional standards, ÀNI Private Resorts entrusted us to identify a qualified candidate who would seamlessly integrate into their distinguished property and uphold their commitment to delivering an unparalleled guest experience.
We provided:
– 17 Shortlisted Candidates
– 1 Successful Hire
– 61 Days to Fill