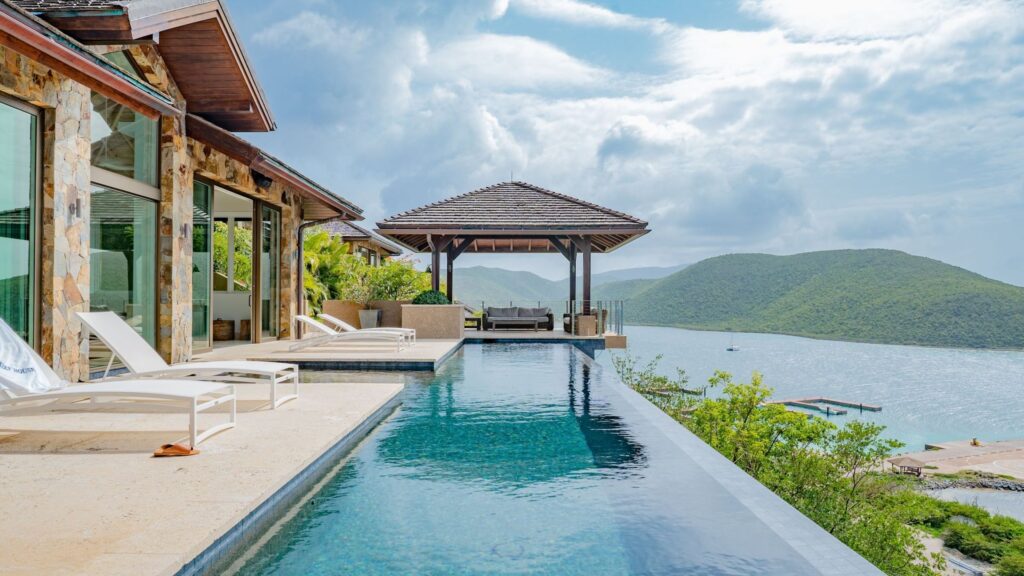 Client Service: 2023
Company: Oil Nut Bay
Location: British Virgin Islands
Service: Recruitment
About: 
Nestled on the eastern edge of Virgin Gorda within the coveted North Sound neighborhood, Oil Nut Bay unveils itself as a British Virgin Islands resort where existence harmonizes seamlessly with the ebb and flow of ocean tides. Here, exceptional architecture merges with the backdrop of glistening white sand beaches, undulating hills, and untouched landscapes, creating an idyllic setting.
Oil Nut Bay is a haven offering a unique combination of freehold property ownership and indulgent vacation villa rentals, all set against one of the most breathtaking locales on our planet. Encompassing an expansive 400 acres embraced by the gentle embrace of the Caribbean Sea, this resort stands as a pinnacle of luxury, catering to generations of families seeking a remarkable Caribbean experience.
Exclusively accessible by boat or helicopter, Oil Nut Bay is a sanctuary reserved for those who yearn for a secluded island escape. Surrounded by a protective embrace, this resort epitomizes the concept of a private paradise, inviting only those who seek the epitome of tranquil luxury.
How we helped:
Oil Nut Bay, situated within the British Virgin Islands, enlisted the assistance of DC Global Talent to facilitate the recruitment of a Guest Service Manager for their distinguished luxury property. Recognizing the crucial role this position plays in shaping the guest experience, they entrusted us to identify and secure a candidate with a background in luxury hospitality. With our expertise, Oil Nut Bay aimed to bring on board an individual who could seamlessly integrate into their esteemed property and elevate their commitment to providing an unparalleled guest experience.
We provided:
– 3 Shortlisted Candidates
– 1 Successful Hire
– 22 Days to Fill