Greetings, wanderers! Nira here, one of your recruiters from DC Global Talent, based in the vibrant land of Brazil. Today, let's embark on a journey through the luscious landscapes and luxurious retreats that Brazil has to offer. Whether you're a seasoned traveler or a first-time visitor, Brazil's enchanting hotels are bound to leave an indelible mark on your soul.
Rio de Janeiro: Where Elegance Meets Charm
Hotel Santa Teresa MGallery by Sofitel
In the heart of historical Santa Teresa, the Hotel Santa Teresa MGallery by Sofitel beckons with a chic and elegant refuge. Once a colonial mansion, the hotel's careful restoration over three years has redefined the boutique, luxury experience in Rio de Janeiro. With magnificent views of the city, including iconic landmarks like Guanabara Bay and Sugarloaf, this hotel promises an authentic Rio experience amidst cobblestone streets and colonial mansions.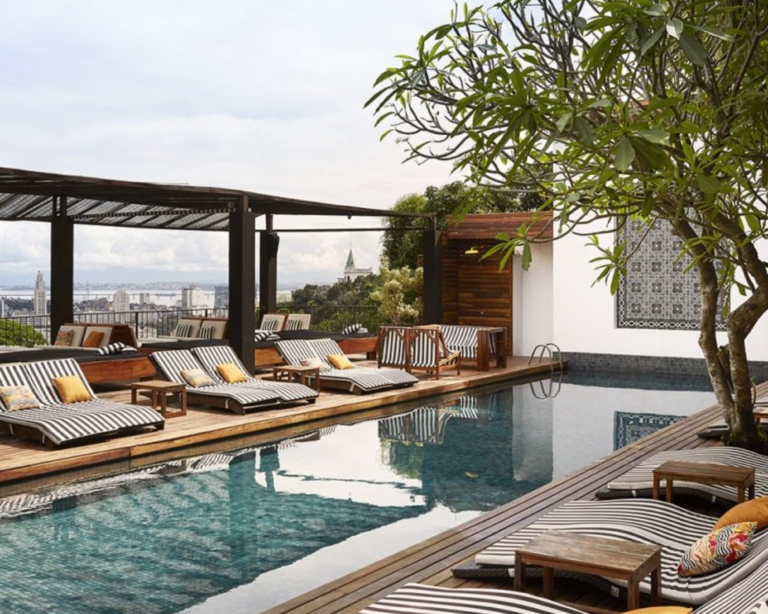 A glamorous landmark since 1923, the Belmond Copacabana Palace stands as an epitome of luxury in Rio de Janeiro. With unique rooms featuring fine period furniture and original works of art, the hotel offers a choice between charming city views and magnificent beach vistas. Immerse yourself in the splendor of Copacabana Beach and let the rich history of this iconic hotel embrace you.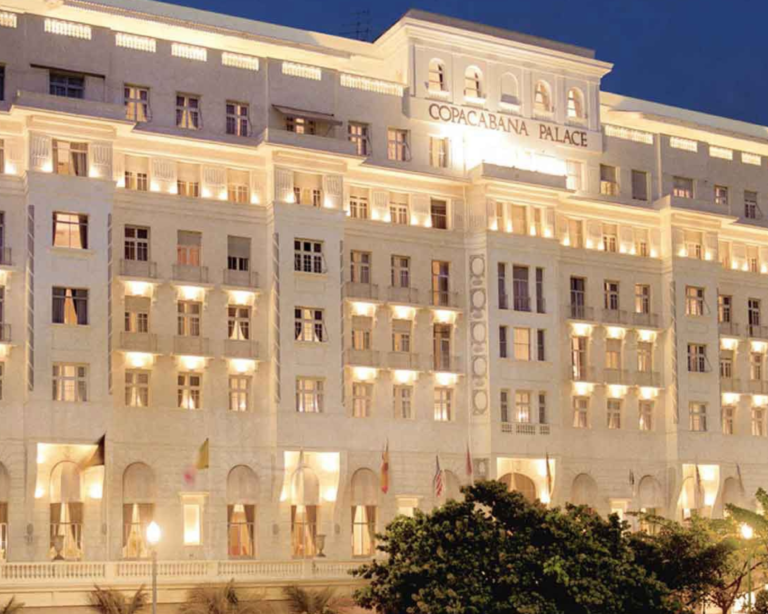 On Avenida Vieira Souto in Ipanema Beach, Hotel Fasano Rio de Janeiro combines glamour and sophistication. Designed by Philippe Starck, the hotel reflects the golden era of Bossa Nova. Each room with balconies offers breathtaking views, sumptuous hardwood floors, and Starck's Dali-esque ear-shaped mirrors. Experience the charm of Ipanema in true Fasano style.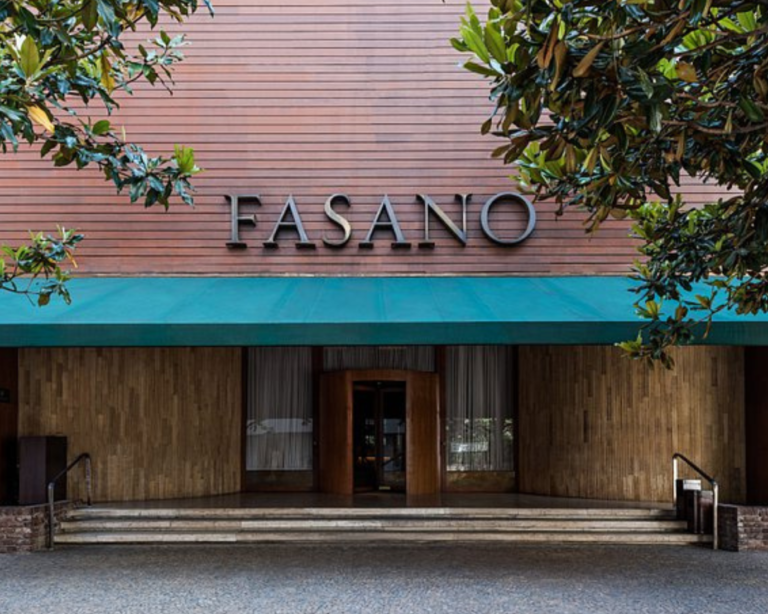 State of Rio: Where Culture Meets Nature
In the natural beauty of Armação de Buzios, the Insólito Boutique Hotel & Spa celebrates Brazilian culture through a fusion of art, decor, and history. More than a boutique hotel, it embodies the essence of Brazil with carefully designed areas that narrate the unique history of the country. Experience the soul of Brazil at Insólito, where every detail is a celebration of the nation's rich heritage.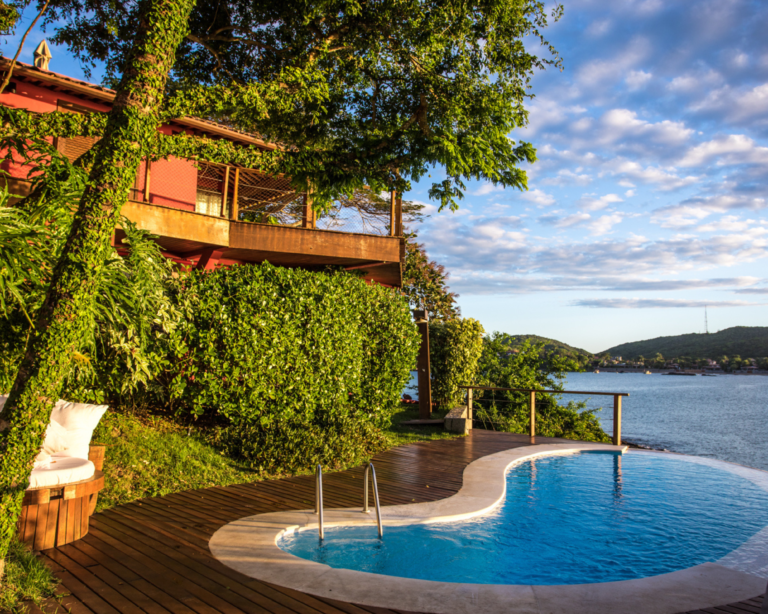 Nestled in the small town of Búzios, the Casas Brancas Boutique Hotel & Spa is a refuge of beauty and elegance. Decorated individually with rustic and classic elements, the hotel invites tranquility and simplicity. With a team of professionals contributing to personalized service, Casas Brancas is an authentic invitation for rest, pleasure, and well-being.
South: Where Serenity Meets Luxury
In the municipality of Governador Celso Ramos, Ponta dos Ganchos Resort stands as a haven of comfort and relaxation. Set on a privately owned peninsula surrounded by the stunning waters of the Emerald Coast, the resort offers sophisticated bungalows with breathtaking views. From a heated swimming pool to oceanfront tennis courts, Ponta dos Ganchos promises a truly enchanting stay.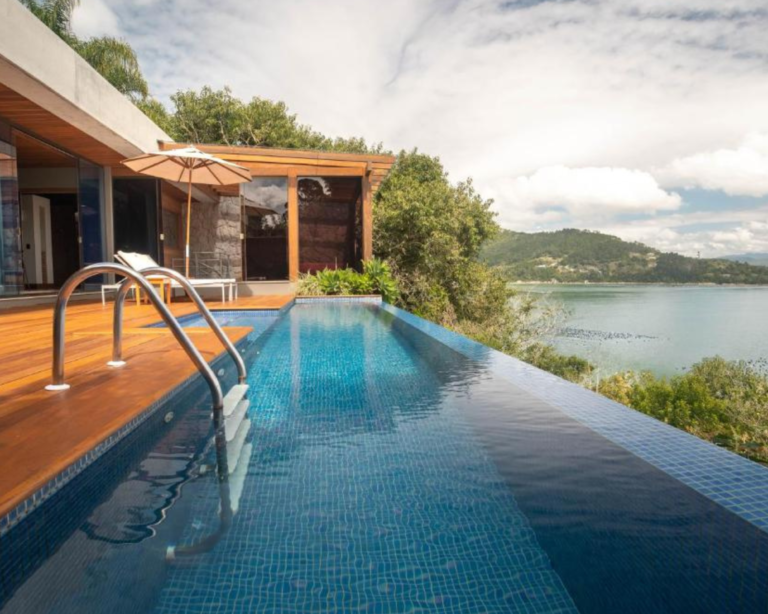 Located along the "Romantic Route," Hotel Saint Andrews impresses with its architecture inspired by Scotland's Saint Andrews Castle. The elegantly furnished rooms bear the names of precious stones that influence their décor, and the landscaped garden offers spectacular views of the Quilombo Valley. Immerse yourself in the serenity of this charming retreat.
Costa Verde: Where Beauty Meets Tranquility
Casa Turquesa, in Paraty, combines comfort, elegance, and artistry. With spacious suites offering unique décor inspired by their names, the hotel features furniture designed by Brazilian artists and works of art by local and international talents. Framed views of the inner courtyard, Paraty Bay, and the surrounding nature create a captivating atmosphere at Casa Turquesa.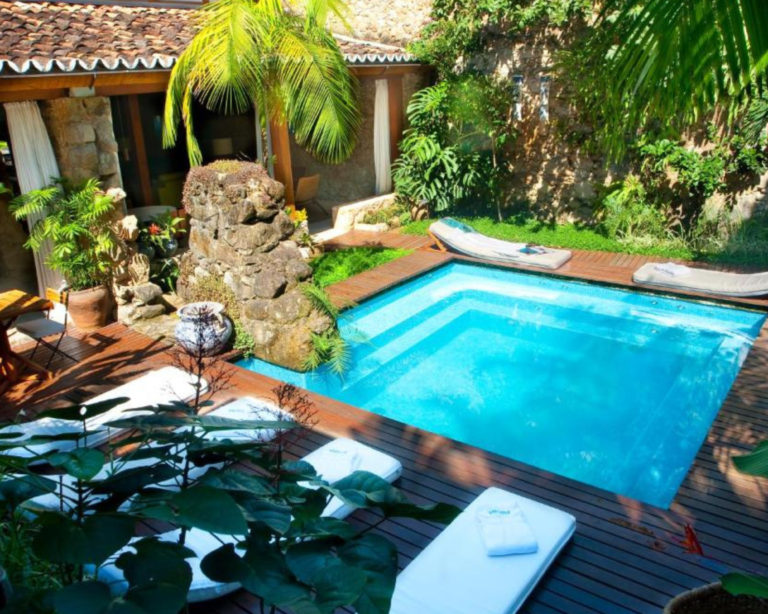 Situated in the historic center of Paraty, Pousada Literária occupies fully restored colonial houses. With a commitment to high-quality service and facilities, the pousada provides comfort and pleasure in the midst of rich cultural and natural surroundings. Let every moment be a chapter in your story at Pousada Literária.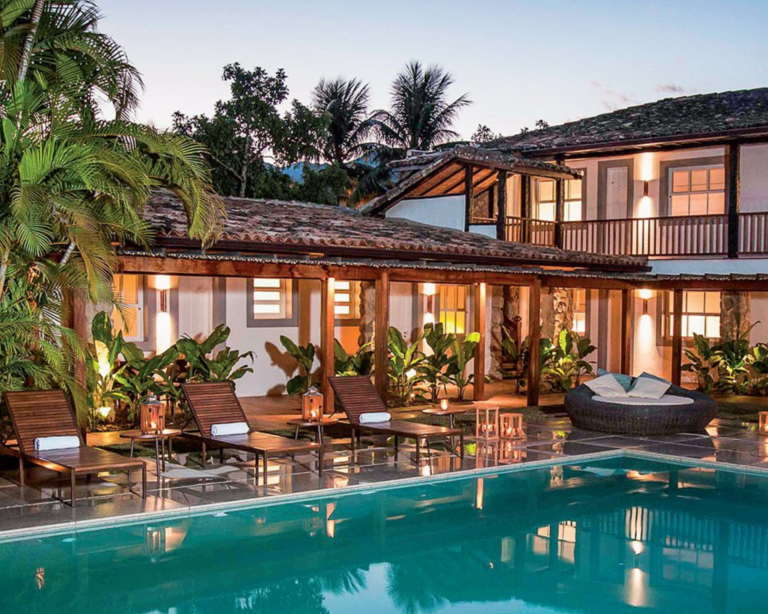 A charming pousada in an exceptional natural setting, Pousada Picinguaba offers a limited number of rooms in a high-class hideaway. Luxury, in this context, means tranquility, nature, and authenticity. Overlooking a peaceful bay at the heart of the Natural Park of Serra do Mar, each room offers a charming and comfortable retreat with stunning views of the garden and the sea.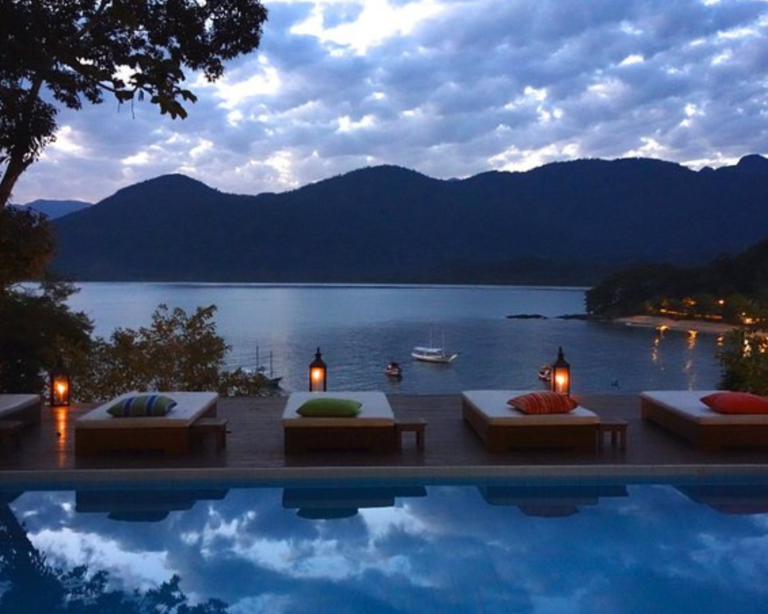 São Paulo: Where Modernity Meets Sophistication
Located in the charming Jardins neighborhood, Hotel Emiliano is a symbol of São Paulo. Surrounded by shops, art galleries, and renowned restaurants, the hotel offers spacious accommodations with unique decor. Contemporary Italian cuisine enhances the flavors of your experience, ensuring each moment is intimate, cozy, and comfortable.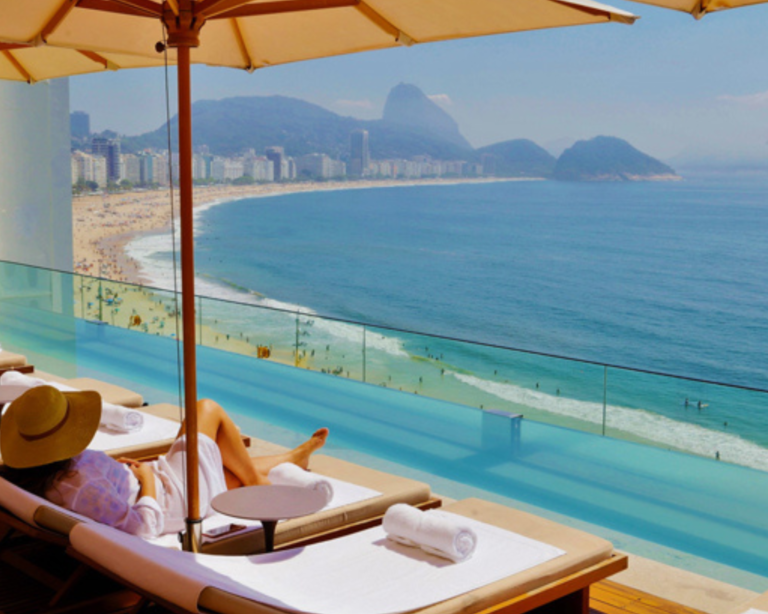 The most charming hotel in São Paulo, Hotel Fasano, realizes a longstanding dream for the Fasano family. With 60 guestrooms on over 20 floors, the hotel offers space, comfort, and beautiful panoramic views of the leafy Jardins neighborhood. The elegant, subdued décor is complemented by the best and most luxurious amenities.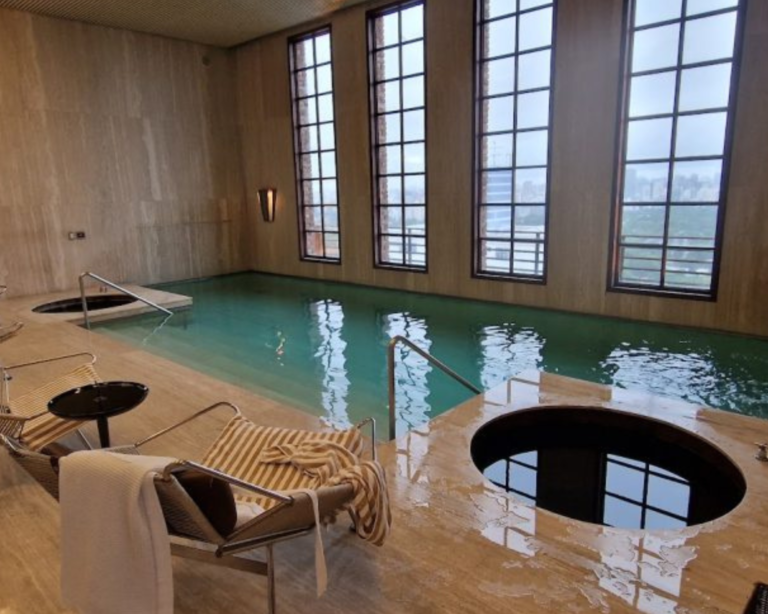 A thought-provoking experience in one of São Paulo's landmarks, Hotel Unique stands as a piece of urban art. Crafted by Ruy Ohtake, the visually stunning architecture offers 94 accommodations where technology, luxury, and design combine for an extremely comfortable and unforgettable stay in the city.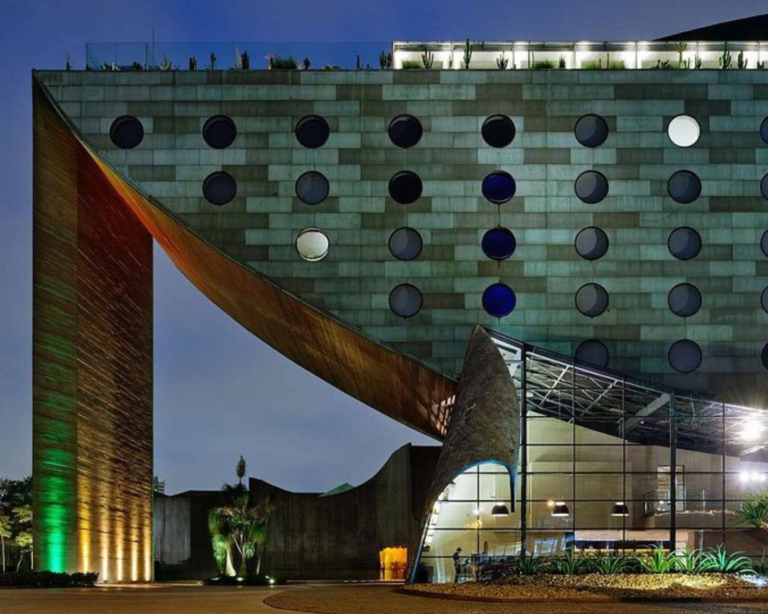 There you have it—a curated guide to the most exquisite hotels in Brazil! These hotels capture the essence of Rio de Janeiro, offering a blend of luxury, history, and stunning views. Whether you're exploring the historic streets of Santa Teresa or enjoying the vibrant atmosphere of Copacabana, these hotels provide a perfect base for your Rio adventure. Enjoy your stay!