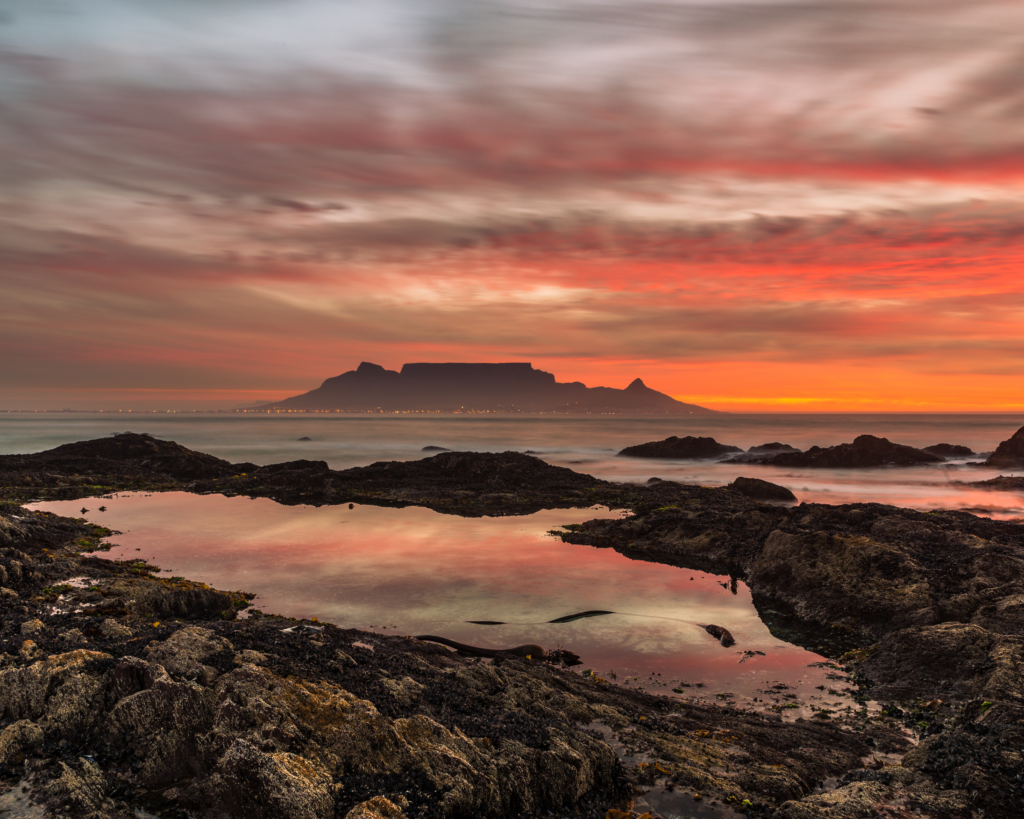 Cape Town, South Africa, is not only a city of breathtaking landscapes and vibrant culture but also a haven for food enthusiasts. At DC Global Talent, we have the privilege of having four team members residing in this beautiful city, and they've shared some insider tips on the best dining spots. Whether you're a local or planning a visit, here's a curated list of some of the finest restaurants that Cape Town has to offer.
The Roundhouse & The Rumbullion:
Let's start with The Roundhouse, a Unesco World Heritage Site that seamlessly blends history with culinary excellence. Nestled in a beautiful natural setting, this establishment boasts impeccable service and sublime luxury. The Rumbullion, located on The Roundhouse terraces, offers a riotous good time with vintage cocktails, whole roasts, and decanters of wine amid centuries-old fruit trees. Perfect for private celebrations or special occasions.
Website: theroundhouserestaurant.com
Aubergine:
Conveniently located in the Gardens area, Aubergine is a culinary gem offering contemporary cuisine bursting with flavors, aromas, and textures. The à la carte menu, influenced by both East and West, showcases natural flavors and seasonal ingredients. With alfresco lunches on the lush terrace during summer and cozy dinners by the fireplace in winter, Aubergine creates a sophisticated dining experience.
Website: aubergine.co.za
Delaire Graff Restaurant:
Situated at the Delaire Graff Estate, this sensational wine estate restaurant in Cape Town is a visual and gastronomic delight. Using local and organic ingredients, the dishes are fresh, sumptuous, and full of warming flavors. The contemporary interior contrasts elegantly with the oak-tree-canopied terrace, providing magical views of the Stellenbosch Valley and mountains.
Website: delaire.co.za
Pigalle:
Pigalle is a hit with locals for its seafood and Chalmar steak. Offering fine dining with a Portuguese twist, the menu includes a variety of seafood dishes and signature sushi. After dinner, enjoy cocktails on the balcony or step into the cigar bar for a perfect ending to your evening.
Website: pigalle.capetown
Beluga:
Trendy Beluga attracts local and visiting glitterati with its sophisticated meat and fish dishes. The warm, elegant space and popular private courtyard provide the perfect setting for enjoying acclaimed signature sushi dishes. It's a favorite among celebrities like Kiefer Sutherland and HRH Prince Harry.
Website: beluga.co.za
La Colombe at Silvermist:
Widely acclaimed as one of the best restaurants in the Western Cape, La Colombe offers a unique, unmissable dining experience. Set in the stunning Silvermist Wine Estate, the restaurant combines sensational taste experiences with a sophisticated interior surrounded by the tranquil beauty of the estate.
Website: lacolombe.co.za
Den Anker:
For a cosmopolitan quayside experience with superb harbor views, Den Anker is the place to be. The diverse, seasonal menu includes traditional South African delicacies, signature bespoke-brewed Belgian beer, and an award-winning wine list. Enjoy a dining experience with a view.
Website: denanker.co.za
Test Kitchen:
The Test Kitchen, located in Woodstock, has put Cape Town on the foodie map. Chef Luke Dale-Roberts offers nouvelle Latin cuisine with a South African touch, creating bold and inventive dishes. With an open-plan kitchen allowing guests to witness culinary perfection and a spectacular view of the city and mountains, it's a foodie's heaven.
Website: thetestkitchen.co.za
Fyn:
Balancing traditional South African cuisine with contemporary fine dining, Fyn is a creative partnership that challenges the separation of the kitchen and dining room. With floor-to-ceiling windows providing superb views of Table Mountain and Lion's Head, Fyn offers Japanese-African fusion dishes in a chic and modern setting.
Website: fynrestaurant.com
Conclusion:
As you plan your visit to Cape Town, make sure to indulge in the culinary wonders it has to offer. From historical sites like The Roundhouse to contemporary gems like Fyn, the city's diverse restaurants promise a gastronomic journey like no other. DC Global Talent encourages you to explore these exquisite dining experiences, creating memories that go beyond the professional realm. Happy dining!